A good compact SUV isn't hard to find. The market has lots of great options that offer the friendly size that's helped compacts become so popular. What's harder to find? A compact SUV in Stevens Point that has the grit to handle off-roading. One of the best exceptions is the 2019 Jeep Cherokee.
The latest version of the Cherokee makes a number of revisions aimed at improving its looks, features, and performance. Its exterior design now more closely resembles larger siblings like the Jeep Grand Cherokee. Its interior is also more spacious than in previous years, with more room for cargo and passengers.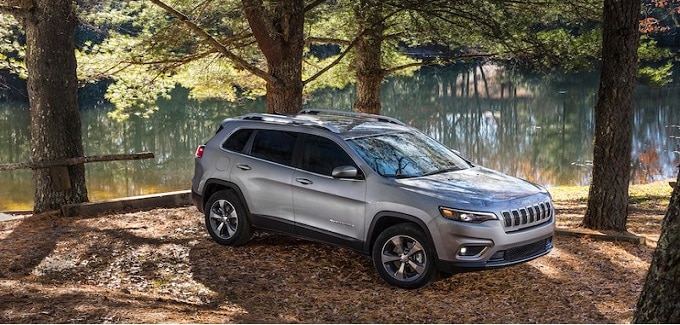 Its biggest improvements, however, lie in the performance department. While Jeep SUVs tend to be more rugged in general, the Cherokee stands out as one of the most capable options in the compact class. This is especially true if you invest in the Trailhawk trim.
With a bevy of tweaks and upgrades aimed at improving its overall performance in severe conditions, the Cherokee Trailhawk can go places in Marshfield and Plover that other compact SUVs would struggle with. It likewise packs a new and powerful 2.0-liter turbocharged inline-4 engine under the hood. Capable of 270 horsepower and 295 pounds-feet of torque, it's one of the most best engine options available in this size class.
If you're looking for an SUV that feels comfortable in the day-to-day, the 2019 Cherokee can be that. If you're also looking for a smaller SUV that can serve as a companion on your weekend adventures, the Cherokee can be that too. Come on down to Johnson & Sons Co Inc and take a test drive today. You won't be disappointed.